J♦ J♦ J♦ J♦ J♦ J♦ J♦ J♦
Nobody big had taken Leda Pentleigh to the train, and the young man from the publicity department who had taken her was not authorized to hire the Rolls or Packard that used to be provided for her New York visits.
John O'Hara's short story "Drawing Room B" consists of a train ride from New York City to California for actress Leda Pentleigh. I hesitate to call Leda an aging actress because, unfortunately, my guess is that she is not that old. However, the fame that she once had has begun to fade.
The first half of the story involves Leda going over in her mind the disappointing happenings during her visit to New York City. During the second half of the story, Leda converses with an up and coming actor who is also on the train – an actor that understands Leda isn't the Hollywood star she used to be.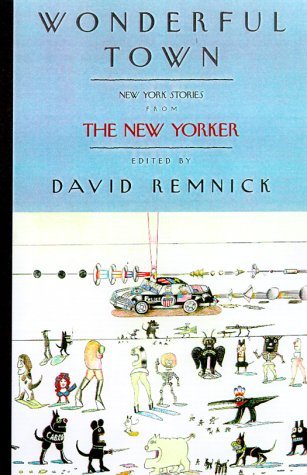 O'Hara paints Leda as a real person with real feelings who understands the ups and downs of a Hollywood career, someone who isn't surprised at what is happening but is stunned by it nevertheless. She doesn't become an out-of-touch caricature of herself who thinks the masses still love her – at least not yet.
One of the reasons I love to read is that I get to go to places I'll never go or get to know people I'll never know. Usually, I end up discovering something universal that I didn't realize before. While "Drawing Room B" is a well-told story, I couldn't find much in common with Leda. I suppose we all grow old and occasionally feel we aren't what we used to be, but I've yet to have that bother me the way it bothers Leda.
"Drawing Room B" is included in my copy of Wonderful Town: New York Stories from the New Yorker edited by David Remnick. I read it this week when I selected the Jack of Diamonds for Week 9 of my Deal Me In 2017 short story project. My Deal Me In List can be found here. Deal Me In is hosted byJay at Bibliophilopolis.