J♠ J♠ J♠ J♠ J♠ J♠ J♠ J♠
Even in American cities, which seem so much alike, where people seem all to be living the same lives, striving for the same things, thinking the same thoughts, there are still individuals a little out of tune with the times – there are still survivals of a past more loosely woven, there are disconcerting beginnings of a future yet unforeseen.
With a beginning paragraph like that, I was counting on a fantastic short story and Willa Cather's 1928 "Double Birthday" didn't disappoint. Albert Engelhardt and his Uncle Albert remain with those "a little out of tune with the times" as Cather puts it. As a result of this, they don't have the money that they once did. The story is set in motion when the two Alberts invite Judge Hammersley to their birthday party for themselves. They both have the same birthday as the title suggests. Judge Hammersley is included in that other group of people that have kept up with the times and made a fortune. Not unexpectedly, he looks at his former friends with disdain.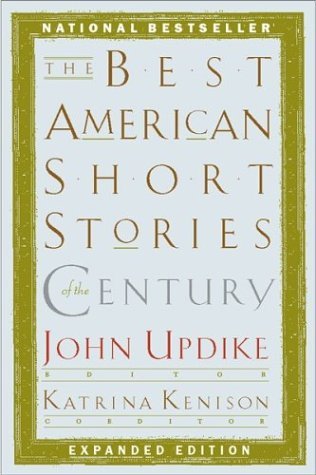 As I've stated before, I thoroughly enjoy those post World War I authors that put the world's disillusionment at the time into their writing. "Double Birthday" is just such an example. The Judge's daughter, Marjorie, remembering her times with the Alberts when she was young, recognizes the person she has become as she has grown older. One who has similar attitudes as her father.
To me, Marjorie's understanding of both her family and the Alberts gives this story one of the most beautiful accounts of redemption I've read in a while when she decides to attend the very small birthday party – and ultimately rekindle the friendship. Eloquently, she sums up the changes in the story's present world as well as the changes between the two families:
"…this is the only spot I know in the world that is before-the-war. You've got a period shut up in here; the last ten years of one century, and the first ten years of another. Sitting here, I don't believe in aeroplanes, or jazz, or Cubists. My father is nearly as old as Doctor Englehardt, and we never buy anything new; yet we haven't kept it out…"
I think "Double Birthday" will be a contender for my favorite story of the year. It is included in my copy of The Best American Short Stories of the Century edited by John Updike. I read it this week when I selected the Jack of Spades for Week 26 of my Deal Me In 2016 short story project. My Deal Me In 2016 list can be found here. Deal Me In is sponsored by Jay at Bibliophilopolis.