Having just returned home from Orlando, Florida,  I thought I would post a little about the reading I did on vacation.  I started George R. R. Martin's novel A Game of Thrones.  At page 300, I'm finding it entertaining and a little difficult to keep track of all the families, who's married to whom, whose brother is king of where and whose sister is queen of here.  I've read other novels that involve large numbers of characters (e. g. War and Peace)  and I've found that stressing out over how everyone fits into the story is detrimental to the enjoyment of the story.  Kicking back and not worrying about it usually results in everyone falling into place.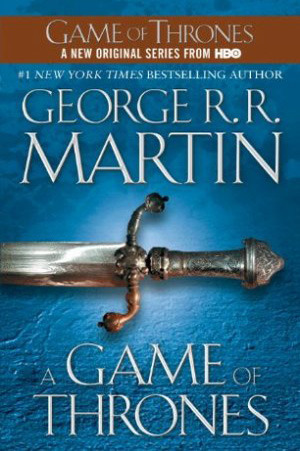 If anyone asks (and nobody has, at this point) how this novel compares to the fantasy series by that other author with the same middle initials, I will warn them that I am very, very biased towards that other author and his series.
But I am enjoying A Game of Thrones and if I would compare it to another novel, it would be more like Ken Follet's Pillars of the Earth.  Not knowing which characters to trust makes me want to continue reading to see what happens.  I think 300 pages is only a drop in the bucket for this sweeping saga.  And I have yet to watch any of the HBO series.
So far, I'm assuming that the Stark family are the good guys.  Eddard and Catelyn, while not really grabbing my attention, have some potential as honorable characters.  I've taken more of a liking to Jon, Bran and Arya.  I am wondering whether the division between Arya and Sansa will heal or drive them further apart.  And assuming the Lannisters are the bad guys, I have to hand it to Tyrion for making me like him.  Daenerys' storyline is a little on the creepy side, but I'll give it a chance.
If I had to pick my favorite characters at page 300, they would be Ghost, Summer, Grey Wind, Lady, Nymeria and Shaggy Dog.  A story with wolves can't help but be good.