Deal Me In – Week 44
K♦  K♦  K♦  K♦  K♦  K♦  K♦  K♦
Magda was quiet, but her eyes were horribly alive, like blue tigers. She watched. Sometimes she laughed – it seemed a laugh, but how could it be? Magda had never seen anyone laugh. Still, Magda laughed at her shawl when the wind blew its corners, the bad wind with pieces of black in it, that made Stella's and Rosa's eyes tear. Magda's eyes were always clear and tearless. She watched like a tiger. She guarded her shawl. No one could touch it; only Rosa could touch it. Stella was not allowed. The shawl was Madga's own baby, her pet, her little sister. She tangled herself up in it and sucked on one of the corners when she wanted to be very still.
It doesn't take long to realize Cynthia Ozick's story "The Shawl" is set in a concentration camp during the Holocaust.  Death isn't a surprise ending or an odd plot twist but something very real and expected.
With heart-breaking genius, Ozick takes the usual child and security blanket scenario and ups it a few notches to where the shawl is not make-believe security but very real protection and when the shawl is taken away so is the protection.
Amazingly, Ozick points out that Magda learns to laugh without being taught, something innately human.  Magda, at 15 months, also learns to walk on "pencil" legs – something also innately human. These small details emphasize the bigger question: how human is the terror and brutality of Magda's "home"?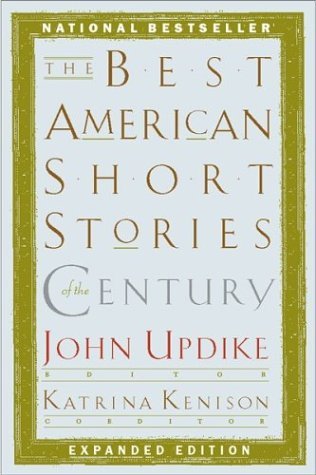 I read this story because I drew the King of Diamonds for my Deal Me In 2015 short story project. "The Shawl" has been frequently anthologized.  I read it as it's included in The Best American Short Stories of the Century edited by John Updike; however, it's also included in The Oxford Book of American Short Stories edited by Joyce Carol Oates. My Deal Me In 2015 list can be seen here.  Deal Me In 2015 is sponsored byJay at Bibliophilopolis.