7♦ 7♦ 7♦ 7♦ 7♦ 7♦ 7♦ 7♦
It's Week 23 of my Deal Me In 2016 short story project and I've selected another Diamond which corresponds to stories about baseball and the Seven of Diamonds meant I read Herbert Warren Wind's short story "The Master's Touch". After this story, I only have three more Diamonds left and we're not even at the halfway point for the year. Who would have thought those Deal Me In fates were such baseball fans?
My Deal Me In 2016 list can be found here. Deal Me In is sponsored by Jay at Bibliophilopolis.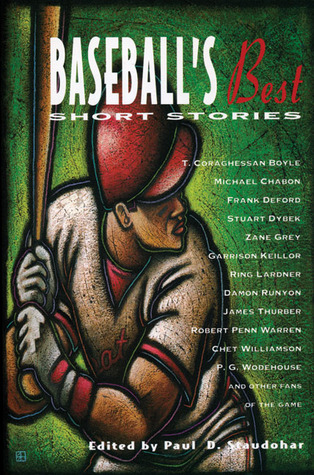 The premise of "The Master's Touch" is relatively funny. A surly old general manager goes head-to-head with an up and coming Hollywood bombshell over a minor league prospect. But aside from the premise, there really isn't much going on here. It's pleasant and enjoyable and that's about it. Paul D. Staudohar, the editor of Baseball's Best Short Stories in which this story is included, calls it a baseball "yarn" which I think is a good description.
I can't say the writing is great. If I had to pick something interesting for a quotation, it would be this tongue lashing by Priscilla, the bombshell, to Shepherd, the surly old general manager:
Priscilla measured Shepherd coolly. "Get this through that great brain of yours, Grandpa," she said. "I don't give a damn about you and your precious baseball. If I want to marry that outfielder of yours or whatever he is, I'm going to, and there's nothing you or anybody else can do about it. Do I make myself clear?"
Ha! She called him "Grandpa!"
I did find one point of interest in this story. According to Staudohar's introduction, Herbert Warren Wind was known for his non-fiction writing about tennis and golf. I find it thought-provoking that for fiction he selected baseball. Someday I'm going to have to put a little more concrete into my theory that baseball makes for better fiction than most sports. For right now, it will have to stay at a theory that's fuzzy but appears to be true.