Deal Me In – Week 43
3♣  3♣  3♣  3♣  3♣  3♣  3♣  3♣
As the title suggests, Richard Wright's short story "The Man Who Was Almost A Man" captures that blurry borderline between adolescence and manhood.  Dave Saunders is 17 and feels he is a man.  And as a man, thinks he needs a gun. Half the story is about Dave getting the gun and the other half covers what happens with it.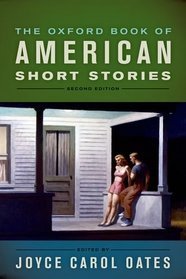 As his attempt to shoot the gun goes haywire, the fear Dave feels is palpable to the reader as a result of Wright's narrative. When Dave finally confesses to his deed with the gun, his fear gives way to a palpable shame that the reader feels right along with Dave as those affected by the gun mishap proceed to berate and ridicule Dave -which is something a "man" doesn't want to happen.
This is the first story I've read by Wright and I have to say he is able to develop a character well with a short amount of space.  The memorable aspect of the story for me will be the ending as Dave hops on top of a train and goes flying off somewhere. Does he become a man?  A great question that a great story doesn't have to answer:
Ahead the long rails were glinting in the moonlight, stretching away, away to somewhere, somewhere where he could be a man…
I read this story when I drew the Three of Clubs for my Deal Me In 2015 short story project. It's included in The Oxford Book of American Short Stories edited by Joyce Carol Oates. My Deal Me In 2015 list can be seen here.  Deal Me In 2015 is sponsored byJay at Bibliophilopolis.