K♦ K♦ K♦ K♦ K♦ K♦ K♦ K♦
On Friday she always sat in the park, waiting for him to come. At one-thirty, he came to this park bench (if someone was already sitting there, he loitered around it), and then they would sit side by side, talking quietly, like Ingrid Bergman and Cary Grant in "Notorious." Both believed in flying saucers and health food.
In Ann Beattie's "Distant Music", Sharon and Jack share a park bench, a dog and a relationship. Though the  story is told in third person, it's mostly Sharon's story. Knowing that the story was published in 1977, I couldn't help imagining Sharon as a combination of Rhoda Morgenstern and Annie Hall.
I'll go out on a limb here and say that the title "Distant Music" is a way of referring to background music. Unfortunately, the background music in the story are songs written by Jack after he's left Sharon, the dog, his New York City home (and the bench) to pursue a successful songwriting career in California – which makes the background music not so much in the background, not so distant.
The story also reminded me of "Superstar", the 1970's song by The Carpenters (a highly underrated song, I might add). However, in the case of Jack, he never said he'd "be coming back this way again, baby".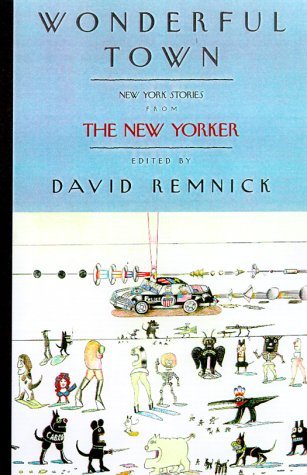 "Distant Music" is included in my copy of Wonderful Town: New York Stories from the New Yorker. I read it this week when I selected the King of Diamonds for Week 5 of my Deal Me In 2017 short story project. My Deal Me In List can be found here. Deal Me In is hosted by Jay at Bibliophilopolis.