9♦ 9♦ 9♦ 9♦ 9♦ 9♦ 9♦ 9♦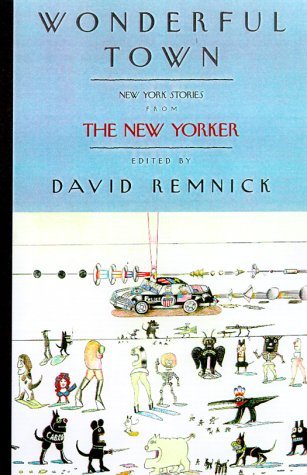 …there were no situations, simply the balloon hanging there – muted grays and browns for the most part, constrasting with walnut and soft yellows.
Meaning takes on a whole new meaning in Donald Barthelme's 1966 story "The Balloon". As a giant balloon inflates over a significant part of New York City, much discussion ensues over what it means by the narrator. Is the narrator the one responsible for the balloon? Possibly? What is the balloon? The narrator acknowledges these as logical questions, but of course there are no real answers – just descriptions of how the balloon influences New York City life – and it doesn't influence life nearly as much as one might think.
As the quotation above implies, in many ways, this is more like a painting than a story until we get to the final paragraph. That's where a semblance of meaning, of purpose, of plot begins – just as the story ends.
As unusual as Barthelme's story is, it is easily in the top three stories I've read so far for Deal Me In 2017 and I can see it making its way to the top ten at the end of the year. I highly recommend it!
I read "The Balloon" when I selected the Nine of Diamonds for Week 12 of my Deal Me In 2017 short story project. It's included in my copy of Wonderful Town: New York Stories from the New Yorker edited by David Remnick. My Deal Me In List can be found here. Deal Me In is hosted byJay at Bibliophilopolis.