And so its time to post my short story list for next year's Deal Me In project!
For anyone who is not familiar with Deal Me In, it is a short story challenge hosted each year by Jay at Bibliophilopolis. Since there are 52 weeks in the year and 52 cards in a regular deck of playing cards, Deal Me In participants come up with a list of 52 short stories of their choosing assigning each to a specific card, and then each week, draw a card to determine which story they will read and potentially post about for that week. 2017 will be the fifth year in which I've participated and it's been one of the most enriching blogging and learning experiences in which I've been involved.
I've chosen a geographical theme for this upcoming Deal Me In project. My red suits are almost all from an anthology I bought this year Wonderful Town: New York Stories from the New Yorker edited by David Remnick. As I've stated on this blog at least a few times, I've long been fascinated with New York City, a place I've only managed to visit once. If I can't go there as often as I would like, I figure I can at least read stories that are set there. The only exception in the red suits is Nathaniel Hawthorne's "The Snow Image". I included it as the Christmas sounding title that I throw into my list each year just to see when it pops up. I've yet to have a Christmas story actually show up in December. And also, Hawthorne tended to write about New England which I thought kind of includes New York City so it fits in even if it might be a little bit of a stretch.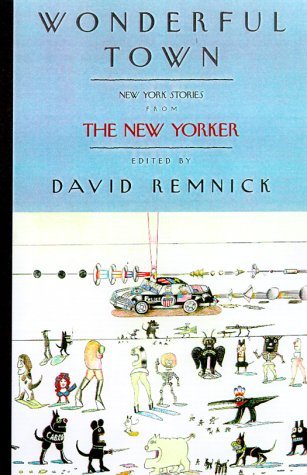 My black suits are stories about Appalachia which, in the grand scheme of things, is not that far from New York City geographically but seems worlds apart. Seventeen stories are from a collection called Degrees of Elevation: Short Stories of Contemporary Appalachia edited by Charles Dodd White and Page Seay. I randomly chose the remaining stories that are by authors that have some connection to Appalachia. Since I enjoyed reading the Kentucky stories on my 2016 Deal Me In list, I thought I would expand that a little in 2017. Kentucky is my adpoted home state even if I only live just on the other side of the Ohio River from Cincinnati. Appalachia has a rich story-telling tradition that I'm looking forward to exploring.
As in previous years, my Twos will be wild where I will choose a story I've heard of from someone else. They won't necessarily be related to the topics of the othe stories on my list.
What about you? Do you feel like jumping in with the DMI'ers in 2017? I don't think you will regret it if you do!