5♦  5♦  5♦  5♦  5♦  5♦  5♦  5♦
It's Week 18 of my Deal Me In 2016 short story project and its also well into Baseball season – and the Deal Me In fates seem to know that as this week I drew the Five of Diamonds and read William Heuman's short story "Brooklyns Lose".  Diamonds is the suit I've given to stories about baseball and this is my second Diamond story in a row – not to mention that Diamonds are by far the cards I've chosen the most of so far in 2016. My Deal Me In 2016 list can be found here. Deal Me In is sponsored by Jay at Bibliophilopolis.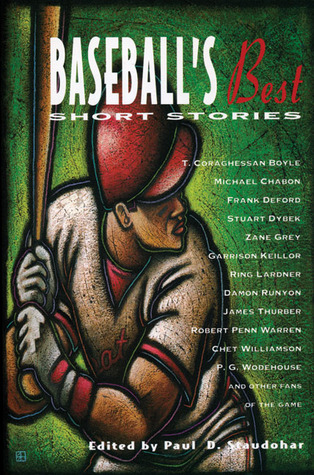 I could find very little about William Heuman on the internet. It seems he is known for writing baseball stories and westerns. "Brooklyns Lose", according to the story's introduction in Baseball's Best Short Stories edited by Paul D. Staudohar, was first published in Sports Illustrated in 1954 which was the first year of existence for the magazine.
The story is relatively short and begins when Joe Armbruster and his son are leaving Ebbets Field after Brooklyn loses to Cincinnati in a close game. Joe narrates his frustration with his team losing and with everyone's opinion about why they lost – including his son's. He makes it home to his wife and brother-in-law who don't do anything to help Joe's irritation.
He eventually hangs out with his neighbors and begins to get into the give and take conversation about his team and baseball in general.
That's it for the story; however, what makes it so delightful is the Brooklyn-ese with which Joe and all of his friends and family speak:
"He didn't put Kluszewski on, neither," this guy says grinning. "Klu hit it an' kept goin'."

This guy jokes, yet. This is a time for jokes when you have a ball game sewed up eight-to-seven in the ninth, and you lose it with a home-run ball.

I look out the window, and the guy says, "So tomorrow's another day."

I don't even look at him. That kind of guy I don't look at.
You might compare Joe and his wife to a younger version of Jerry Seinfeld's fictional parents.