If you have already seen the film version of Andy Weir's The Martian (as I had prior to reading the novel), you probably won't get much more from the book; however, I still found it worth reading.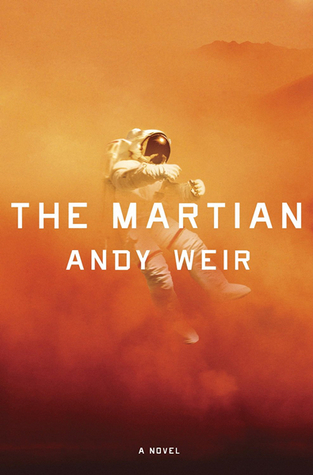 I think the book provides a closer look into astronaut Mark Watney's personality and Weir does an amazing job of making Watney incredibly funny while constantly in the face of danger stranded on Mars. Watney's quirkiness isn't simply a gimmick. He's a very believable character.
Most of the novel is from Watney's point of view as he writes log entries about his situation on Mars. After explaining in detail why he might die in the near future, he closes his entries with a comment about a cheesy 1970's TV show he is watching or the Disco music he is listening to (one of his 1970's obsessed crew mates left digital copies of all things 70's).
I'm not a scientist so I have no idea if the the science aspect of the novel is real or potentially real. All I can say is that it all sounded really good.
On goodreads.com, the novel is listed as The Martian #1. Does this mean there will be more of Mark Watney in future novels? I can hope!