Q♦  Q♦  Q♦  Q♦  Q♦  Q♦  Q♦  Q♦
At the rate I'm going, my Diamond stories are going to be gone half way through the year. Diamonds is the suit I've set aside for stories about baseball and while I have diligently shuffled the cards, I've drawn Diamonds significantly more than any other suit. But that's OK, I'm enjoying all of the stories I've read so far this year including all of those about baseball.
For Week 12, I selected the Queen of Diamonds which corresponds to humorist James Thurber's 1941 story "You Could Look It Up". While politically incorrect by today's standards, forgive me for finding the story funny by my standards.
Squawks Magrew manages a professional baseball team and meets up with Pearl du Monville at a hotel bar in Columbus, Ohio. The narrator points out that in spite of the feminine name, Pearl is male – and he is also "thirty-four, thirty five" inches tall. Pearl manages to get Magrew to sign him on to his team and, of course, at a crucial point in a game put Pearl in thinking he will be an easy walk (given Pearl's shorter strike zone).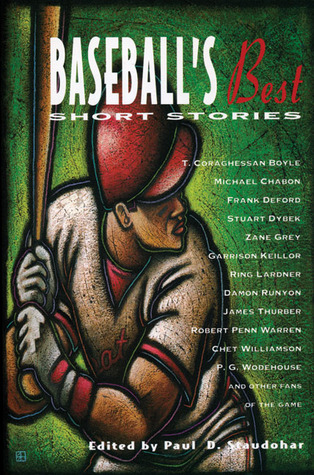 After three balls, however, Pearl decides to hit the ball:
The first baseman ketches it and stomps on the bag, the base umpire waves Pearl out, and there goes your old ball game, the craziest ball game ever played in the history of the organized world.
The craziest part of the game actually comes after Pearl's bunt and it's probably the part that is the most politically incorrect. So I will leave you to read the story for yourself and you can decide whether to be offended or whether to laugh. I can understand either one.
My Deal Me In 2016 list can be found here. Deal Me In is sponsored by Jay at Bibliophilopolis.  This story is included in my copy of Baseball's Best Short Stories edited by Paul D. Staudohar.