For the February edition of The Alice Munro Story of the Month, I selected "Meneseteung" which is included in my copy of The Best American Short Stories of the Century edited by John Updike.
After reading "Axis" in January, I looked forward to reading another Munro story. "Meneseteung" includes Munro's genius just as the previous story did and, just like "Axis", this short story would be a novel for any other author.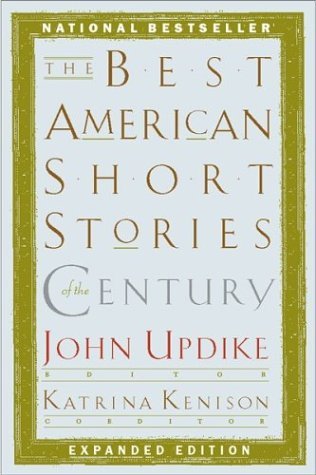 Almeda Roth lives in 19th century Ontario and has some literary success getting a volume of poetry published. She lives by herself and has a gentleman friend and prominent businessman call on her from time to time. The idea of marriage vaguely arises on occasion but nothing really comes of it.
The odd aspect of "Meneseteung" is that Munro seems to purposefully keep the reader detached from Almeda's story. Something about combining history, literature, the role of women and the Canadian landscape keeps this story compelling but I couldn't find any type of emotional attachment apart from the interest the outside narrator happens to have in recreating Almeda's history. That may be what Munro is going for here:
I thought that there wasn't anybody alive in the world but me who would know this, who would make the connection. And I would be the last person to do so. But perhaps this isn't so. People are curious. A few people are. They will be driven to find things out, even trivial things. They will put things together, knowing all along that they may be mistaken. You see them going around with notebooks, scraping the dirt off gravestones, reading microfilm, just in the hope of seeing this trickle in time, making a connection, rescuing one thing from the rubbish.
Like "Axis", the title is taken from a geographical landmark. In this case it's the Meneseteung River that runs through Ontario.