Deal Me In – Week 50
5♥  5♥  5♥  5♥  5♥  5♥  5♥  5♥
"Now put your hand on your heart, honey. Feel that? That feels solid too but we know better…"
For Week 50 of my Deal Me In 2015 short story project, I selected the Five of Hearts which corresponds to Joyce Carol Oates' story "Where Are You Going, Where Have You Been?".  This is one of Oates' earlier stories and I couldn't help but wonder if her stories published in the 1960's are as scary and disturbing as the stories she has published in more recent years.  The answer is "Yes"!
In spite of the scary and disturbing aspects of "Where Are You Going, Where Have You Been?", this is the most well-written Oates story that I've read (although I've only read a handful) and firmly agree with John Updike for including it in his anthology The Best American Short Stories of the Century. 
Arnold Friend is what I will call the perpetrator in this story. He's not the protagonist. Oates perfectly develops him as a character that I was afraid to "look at" but to whom I couldn't close my eyes. I had to keep reading. The psychological intensity involved in the conversation between Arnold Friend and the protagonist puts this story at the top of my list of scary story recommendations.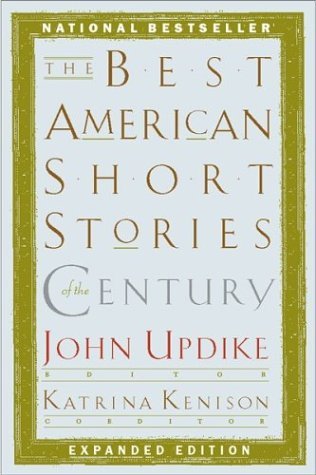 My Deal Me In 2015 list can be seen here. Deal Me In 2015 is sponsored by Jay at Bibliophilopolis.