Deal Me In – Week 47
4♥  4♥  4♥  4♥  4♥  4♥  4♥  4♥
Bessie Popkin in Isaac Bashevis Singer's story "The Key" fits a certain stereotype – the paranoid Jewish New Yorker Woody Allen stereotype. But Bessie's paranoia combines humor with the more realistic problem of living alone as an elderly widow who still mourns the death of her husband, Sam.
After a trip to the grocery store, Bessie breaks off her apartment key in the door and is unable to get inside. Not trusting the neighbors, she wanders around during the New York night finally settling on the doorway steps of a church:
The night did not pass without adventure. Once, Bessie saw a white butterfly in the air. It hovered for a while over a parked car and then took off. Bessie knew it was a soul of a newborn baby, since real butterflies do not fly after dark. Another time, she wakened to see a ball of fire, a kind of lit-up soap bubble, soar from one roof to another and sink behind it. She was aware that what she saw was the spirit of someone who had just died.
While Bessie's transition during the night is a little naive, Singer makes it work.  Bessie looks up into the night sky, seeing the stars and moon, decides perhaps her life isn't as bad as she makes it seem. Returning to the apartment, she realizes that her neighbors had been looking out for her.  I enjoyed the way Singer uses the neighbors to emphasize that they weren't the ones that changed – it was Bessie.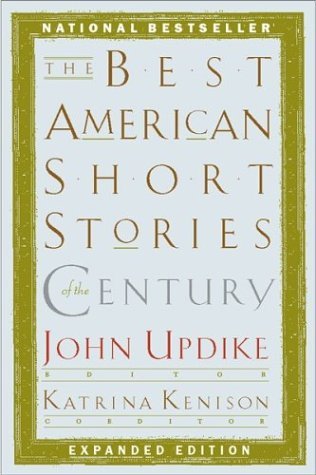 I read this story as I drew the Four of Hearts for my Deal Me In 2015 short story project. It's included in The Best American Short Stories of the Century edited by John Updike. My Deal Me In 2015 list can be seen here. Deal Me In 2015 is sponsored byJay at Bibliophilopolis.