Deal Me In – Week 46
7♦  7♦  7♦  7♦  7♦  7♦  7♦  7♦
I'm not usually one for tear-jerkers, but when a story has real and well-developed characters in real situations and the raw emotion of Alice Elliot Dark's story "In the Gloaming", they can occasionally reel me in.
I can't remember why I knew this; however, going in to the story, I already understood that the word "gloaming" means twilight or evening.  I didn't know that it is a Scottish term but this story enlightened me on that.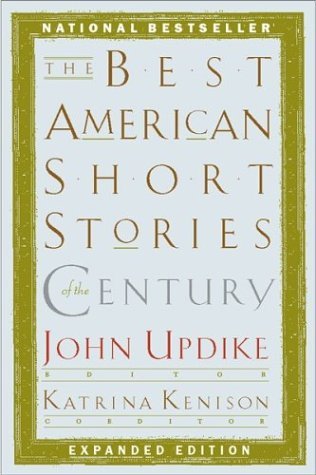 Janet and her adult son, Laird, start to have deep, personal conversations during the evening hours while her husband and Laird's father retreats to his study to work.  Laird has a terminal illness and doesn't take well to being "the victim", but he sacrifices his bitterness to give his mother something by which to remember him – the gift of getting to know him in his final months. Not only do the conversations take place "in the gloaming" of the day, but they are taking place "in the gloaming" of Laird's life.
I think an exceptionally memorable line from the story sums up a mother's love for her son and in many cases any parent's love for their children:
"He shouldn't have had to return my love to me – it was his to squander."
Laird's father is mostly absent; however, he's there in the house all the time – in his study. He may not have been the most likeable character in the story but in the end, his sobbing is real.
I read this when I drew the Seven of Diamonds in my Deal Me In 2015 short story project. It's included in The Best American Short Stories of the Century edited by John Updike. My Deal Me In 2015 list can be seen here. Deal Me In 2015 is sponsored byJay at Bibliophilopolis.