Deal Me In – Week 45
10♠  10♠  10♠  10♠  10♠  10♠  10♠  10♠
Then the aged told their stories to the young, – tales of early life; tales of war and adventure, of forest-days, of Indian captivities and escapes, of bears and wild-cats and panthers, of rattlesnakes, of witches and wizards, and strange and wonderful dreams and appearances and providences.
I drew the Ten of Spades for Week 45 of my Deal Me In 2015 short story project and read Harriet Beecher Stowe's "The Ghost in the Mill".  It's interesting that Week 45 falls right after Halloween. This story just missed ghost story season but I figure better late than never. It's included in The Oxford Book of American Short Stories edited by Joyce Carol Oates. My Deal Me In 2015 list can be seen here.  Deal Me In 2015 is sponsored byJay at Bibliophilopolis.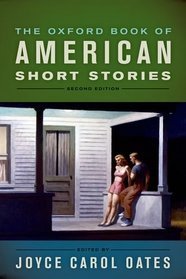 The plot of this story isn't heavy or intricate. Sam Lawson tells two young boys a ghost story they've heard numerous times in the past. Sam pretends to be concerned about scaring them but the boys know he'll tell it to them. He proceeds to tell a tale of a Native American woman who interrupts the imbibing of two men in a nearby mill to reveal the victim of a murder in the mill's chimney.  That's it; however, as with any good ghost story, it's more about the way it's told than the plot itself.
Published in 1872, "The Ghost in the Mill" came a little after the works of Nathaniel Hawthorne but the style and descriptions of the Massachusettes landscape remind me of Hawthorne's stories.  I'm wondering if the story within the story is set earlier in the Nineteenth century or, who knows, maybe in the Eighteenth century. Something about the "New World" landscape of colonial America makes it perfect for stories of the supernatural and the scary. Maybe it's because at the time, so much of it was unknown.
If "The Ghost in the Mill" is not the scariest ghost story I've read, it certainly is one of the most well-written.