DEAL ME IN – WEEK 41
Q♦  Q♦  Q♦  Q♦  Q♦  Q♦  Q♦  Q♦
And The Short Story Father of the Year Award (at least among the short stories I've read this year) goes to "the father" in Amy Hempel's "Today Will Be A Quiet Day". He doesn't have a name. He's just "the father" and his kids are simply "the boy" and "the girl"; however, Hempel gives this family a depth that I don't always see in stories.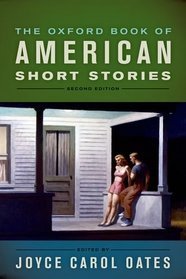 The father decides to "touch bases" with his kids so he cancels their music lessons and takes them to their favorite San Francisco burger joint. Along the way they get stuck on the Golden Gate Bridge. The brother and sister fight. They enjoy the restaurant. They head back and camp out in the father's master bedroom in sleeping bags because weather isn't conducive to sleeping outside.
Beneath these pleasant activities, Hempel implies that they are dealing with various trauma. Only a few details are given and, in another implication, the father seems to be succeeding in helping his kids deal with them. One such "implication" is this thought by the father:
You think you're safe, the father thought, but it's thinking you're invisible because you closed your eyes.
But then there's the beautiful conclusion:
The father smiled. They are all right, he decided. My kids are as right as this rain. He smiled at the exact spot he knew their heads were turned to his, and doubted he would ever feel – not better, but more than he did now.
And then there is the interesting little fact that a second parent is never mentioned.
I selected this story when I drew the Queen of Diamonds for my Deal Me In 2015 Short Story project. It is included in The Oxford Book of American Short Stories edited by Joyce Carol Oates. My Deal Me In 2015 list can be seen here.  Deal Me In 2015 is sponsored byJay at Bibliophilopolis.