Deal Me In – Week 40
10 ♥  10♥  10♥  10♥  10 ♥  10♥  10♥  10♥
I'm taking a break today from "Celebrating Banned Book Week with Kurt Vonnegut" to post about my Week 40 story for Deal Me In 2015. I drew the Ten of Hearts which corresponded to John Cheever's "The Country Husband". This is my first time reading Cheever and I'm glad I finally did. My Deal Me In 2015 list can be seen here.  Deal Me In 2015 is sponsored byJay at Bibliophilopolis.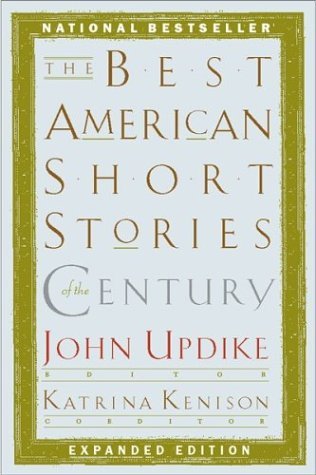 "Country" in the title could be replaced with "Suburban". As this story was published in 1955, I don't know whether "the suburbs" was a term, yet. While much has been written about the darker side of the suburbs, I don't think there are many stories better than this one on the topic.
Cheever writes about Francis Weed and his mid-life crisis in a nuanced, detailed manner that leaves the reader with a mixture of sympathy and disdain for Francis and his wife, Julia.  Not caring much where he stands among his community, Francis endlessly frustrates his wife and his children. Insulting one of the community's pillars doesn't help matters. Without condoning it, Cheever manages to keep Francis' infatuation with the babysitter just shy of creepy.
I would say Cheever's writing brought the story up at least a few notches from where a story about the suburbs and a mid-life crisis could have gone. While Francis sits on his patio, the sounds of the neighborhood flood into his hearing making his evening both depressing and peaceful:
Then Donald Goslin, who lived at the corner, began to play the "Moonlight Sonata". He did this nearly every night. He threw the tempo out the window and played it rubato from beginning to end, like an outpouring of tearful petulance, lonesomeness, and self-pity – of everything it was Beethoven's greatness not to know. The music rang up and down the street beneath the trees like an appeal for love, for tenderness, aimed at some lonely housemaid – some fresh-faced, homesick girl from Galway, looking at old snapshots in her third-floor room.
An off-tempo "Moonlight Sonata" sounds like the perfect soundtrack for someone who might go "over the edge" at any minute.
This story is included in The Best Short Stories of the Century edited by John Updike.