Deal Me In – Week 37
J♥  J♥  J♥  J♥  J♥  J♥  J♥  J♥
For Week 37 of Deal Me In, I discovered another new-to-me author J. F. Powers.  In drawing the Jack of Hearts, I read his short story "Death of a Favorite" found in The Best American Short Stories of the Century edited by John Updike.  Like many of the stories I've read from this collection, it's a gem. My Deal Me In 2015 list can be seen here.  Deal Me In 2015 is sponsored byJay at Bibliophilopolis.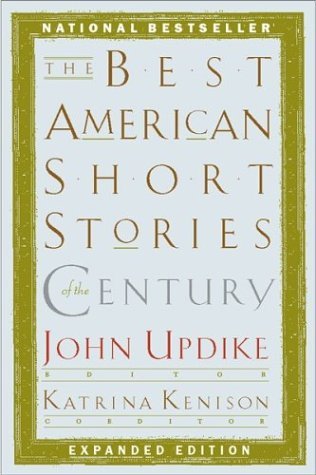 Father Malt lives in a rural rectory somewhere in the midwest not far from Chicago.  He's growing old, has difficulty hearing and looks after his cat Fritz with affection that he seems to give everyone with whom he comes in contact.  As Father Burner and Father Philbert visit him with two missionaries, the reader realizes that not all priests are as kind and gentle as Father Malt.  Power-hungry Father Burner longs for Father Malt's position.  While he might seem respectable in the presence of the aging priest, Father Burner is downright mean behind his back.
How does the reader know what goes on behind Father Malt's back?  That's where the odd little twist about this story comes into play.  The story is told from the point of view of Fritz the cat and Powers makes this work astonishingly well. Fritz is debonaire and sophisticated as he chases birds and mice and lurks in the dark shadows listening to the loathsome Father Burner.  He also immediately understands that Father Burner is not a cat lover.  The abuse Fritz suffers at the hands of Father Burner and a crucifix is just plain evil – although there is a dark humor to it.
I won't give away the details of the ingenious ending but it's perfect for a story of a cat and a priest:
I heard the young missionary arriving from an errand in Father Philbert's brother's car, late for dinner he thought, but just in time to see the stricken look I saw coming into the eyes of my persecutors. This look alone made up for everything I'd suffered at their hands.  Purring now, I was rubbing up against the crucifix, myself effecting my utter revenge.