Deal Me In – Week 34
J♦  J♦  J♦  J♦  J♦  J♦  J♦  J♦
In Ann Beattie's short story "Janus", Andrea is infatuated with a bowl.  As a real estate agent, she takes her bowl with her when she shows a house, placing it strategically as though it belonged to the owners.  She credits some of her success as a realtor to the bowl. There is nothing supernatural with the bowl. It simply is unique and gives character to a room when placed there:
She had a very profitable year selling real estate.  Word spread, and she had more clients than she felt comfortable with.  She had the foolish thought that if only the bowl were an animate object she could thank it.
I have to hand it to Beattie for telling a larger story with a short amount of words and minute details.  As the reader finishes the story, they understand the bowl came from Andrea's lover that was not her husband.  Much of the information I read about this story places the relationship with the lover during the same time in which Andrea is married.  It's possible I could have missed something but I didn't see any evidence of that.  Andrea's marriage does not appear to have major problems, either, with the exception of perhaps – the bowl.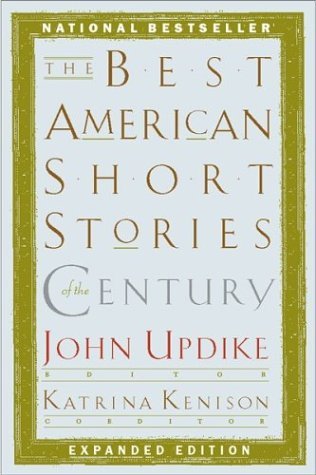 The title of the story also warranted some research.  According to Wikipedia, Janus is the Roman god of transition represented by bridges, doorways, staircases – and I guess in the case of this story – a bowl.  Usually Janus is represented by a man with two faces, one looking forward and one looking back. It's not difficult to apply the title to Andrea's situation.
I read this nice, but odd, little story when I selected the Jack of Diamonds for Week 34 of my Deal Me In 2015 short story project.  My Deal Me In 2015 list can be seen here. Deal Me In 2015 is sponsored by Jay at Bibliophilopolis.  This story is included in my copy of The Best American Short Stories of the Century edited by John Updike.