Deal Me In – Week 30
4♦  4♦  4♦  4♦  4♦  4♦  4♦  4♦
According to Joyce Carol Oates in an introduction to this story, "Good People" is different from other stories by David Foster Wallace.  Since this is the first story I've read by Wallace, I can't speak for the truth of that; however, I am now curious. I have to say that this story caught me off guard. It wasn't anything like I expected.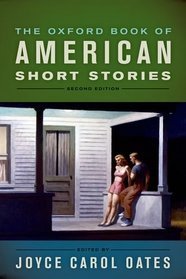 Lane and Sheri are college students who, based on their conversation, are religious – an Evangelical Protestant Christian type of religious. Though the words are never used, Sheri is pregnant and they are contemplating an abortion. Comparison to Ernest Hemingway's "Hills Like White Elephants" is inevitable. To himself, Lane doesn't think he really loves Sheri. They meet at a picnic table by a lake where Lane comes to the conclusion that Sheri will want to keep the baby but will lie and say she wants to let him "off the hook".
The story is told entirely through the thoughts of Lane but the puzzling and, I admit, appealing aspect of the story is that there is virtually no proselytizing or politicizing in the story's tone or purpose. The title comes from Lane's mother referring to Sheri as "good people".  I've always found this phrase humorous – a person (singular) being good people (plural). The story's strength is not simply showing Sheri as "good people" but in showing Lane and Sheri as real people.
Lane's thoughts at the end don't bring any conclusion to the situation but are curious nevertheless:
…why is he so sure he doesn't love her?  Why is one kind of love any different? What if he has no earthly idea what love is? What would even Jesus do? For it was just now he felt her two small strong soft hands on his, to turn him. What if he was just afraid, if the truth was no more than this, and if what to pray for was not even love but simple courage, to meet both her eyes as she says it and trust his heart?
This story is included in The Oxford Book of American Short Stories edited by Joyce Carol Oates and I read it when I picked the Four of Diamonds from my Deal Me In 2015 Short Story List. My Deal Me In 2015 list can be seen here. Deal Me In 2015 is sponsored by Jay at Bibliophilopolis.