Anthony Doerr's All The Light We Cannot See is one of "the" books of the last year or so.  I was on a very long request list at my library and when I finally got it I found I could only keep it for a week instead of the standard three weeks.  I confess I've had it for a month.  I need to get it back so someone else can read it.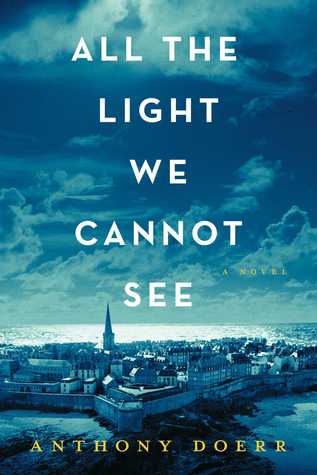 The novel focuses on Marie-Laure LeBlanc, a girl blinded by a childhood disease who lives with her father, a Natural Museum locksmith, in 1930's Paris.  And Werner Pfennig, an orphaned teenager living with his sister at a Children's Home in Germany. Only a few pages into the story, Doerr manages to give the reader a strong implication that the lives of these two characters are somehow going to intersect.  How, when, where and why make the story well worth reading – along with beautiful writing, an amazing cast of characters, and a plot that isn't in chronological order but ordered perfectly anyway.
The story contains a subtle contrast between humanity and the natural world.  From birds to sea snails to radio waves, in the midst of the ever-increasing European conflict that evolves into World War II, nature seems the safer of the two:
Everybody, he is learning, likes to hear themselves talk.  Hubris, like the oldest stories.  They raise the antenna too high, broadcast for too many minutes, assume the world offers safety and rationality when of course it does not.
Art and literature, in the form of Jules Verne's Twenty Thousand Leagues Under the Sea and DeBussy's "Clair De Lune", have a prominent role in the plot, also:
Marie-Laure tries to concentrate on rereading a chapter earlier in the novel: make the raised dots form letters, the letters words, the words a world.
It's difficult to write about the book without giving away what readers should discover for themselves.  For anyone who may not have read this book last summer, this summer is just around the corner, so give it a try.  And for those still on the waiting list at my library, I'm returning it tomorrow!