DEAL ME IN – WEEK 10
9♦ 9♦ 9♦ 9♦ 9♦ 9♦ 9♦ 9♦
I drew the Nine of Diamonds for Week 10 of Deal Me In 2015 and that brought me to new-to-me author Lorrie Moore's 1989 short story "You're Ugly, Too."  My Deal Me In 2015 list can be seen here.  Deal Me In 2015 is sponsored by Jay at Bibliophilopolis.
The story centers around Zoe, an American History professor who reminds me of Bridget Jones.  It moves geographically from Zoe's current place of residence, a small Illinois town across the state line from Terre Haute, Indiana, to her childhood home in Maryland via flashbacks to her sister's Manhattan apartment.  In every place, she proves to be the proverbial fish out of water. In an attempt to connect with her students, she starts the first day of each class singing "Getting To Know You".
Most of the story consists of Zoe's stream of consciousness regarding her family, her students, and, of course, men:
Often, when she spoke to men at parties, she rushed things in her mind.  As the man politely blathered on, she would fall in love, marry, then find herself in a bitter custody battle with him for the kids and hoping for a reconciliation, so that despite all his betrayals she might no longer despise him, and, in the few minutes remaining, learn, perhaps, what his last name was and what he did for a living, though probably there was already too much history between them.
Even at Zoe's rambling best, Moore's writing is crisp and exact.  No thought is wasted and every idea not only makes Zoe quirky and endearing but makes her admirable, also.
Given the title of the story, I was preparing myself for some sort of hatefulness or cruelty.  I was pleasantly surprised to realize that the title is a punchline from one of Zoe's favorite jokes involving a doctor and a second opinion.  Her love of jokes makes her that much more endearing – and admirable.  This is one of those stories that could be perfectly described as "a gem".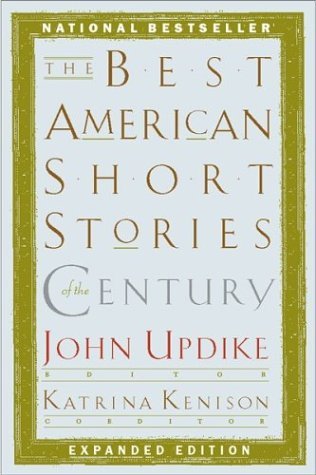 This story is included in my Best American Short Stories of the Century edited by John Updike.