DEAL ME IN  WEEK 2 – QUEEN OF HEARTS
It's only because I've been sitting up all night in a plane.
With this final line of Martha Gellhorn's short story "Miami-New York", she proves she can be as much a master of understatement as her second husband, Ernest Hemingway.  If I did the calculations correctly, Gellhorn was Hemingway's third wife.
In the story, Kate Merlin does a little more than sit up all night in a plane. She sleeps some. And she spends a significant part of the night making out with the stranger sitting next to her.
In fact, the bulk of the story is Kate and John's makeout session.  Gellhorn wonderfully weaves back and forth between Kate and John Hanley's thoughts while their lips are locked. This dialogue of the minds goes something like this:
She thought:
He took everything so calmly; did he imagine that she always kissed the man sitting next to her on the night plane from Miami?
He thought:
There was nothing else they could do on a plane, which was a pity, but it was foolish to worry about something you couldn't have. Just be very damn grateful, he thought, that it's as fine as it is.
The story's point of view reminds me of Virginia Woolf's To The Lighthouse where it seems to switch mid-sentence.  One minute the reader gets the disappointment Kate feels with her marriage (hence the kissing a stranger all night) and the next, John's mind wanders back to the war from which he is returning.
In addition to their individual lives, they both have thoughts about the two of them together.  She begins thinking of what things might be like after they land in New York.  Laughing, talking, museums, pleasant little walks are included in Kate's thoughts.  John has thoughts of – well – a hotel.
This story is included in my Best American Short Stories of the Century anthology and prior to that was included in the Best American Short Stories from 1948.  I have a feeling it may have been considered "racy" back in the late 1940's and admit that I got a little nervous when Kate and John realize they could move the armrest that was between them.  Even though it's at night and Gellhorn makes the point that the stewardess turns off the lights, other people are in the vicinity of their seats. I couldn't help but wonder what others might have thought.  Maybe they were all asleep.
They do eventually land and some resolution to their "relationship" is reached, but go and find out for yourself how things end.  In a word, this story is a gem!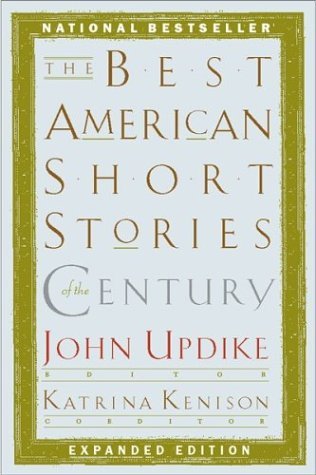 My Deal Me In 2015 list can be seen here.  Deal Me In 2015 is sponsored by Jay at Bibliophilopolis.