2♦  2♦  2♦  2♦  2♦  2♦  2♦  2♦
It's Week 36 of my Deal Me In 2014 project and I've selected the Two of Diamonds, only the second wild card so far this year.  My Deal Me In 2014 list can be seen here.  DMI is sponsored by Jay at Bibliophilopolis.
Junot Diaz has been an author on my radar for a while and I've seen him pop up on all kinds of lists over the last few years.   I recently purchased The Oxford Book of American Short Stories edited by Joyce Carol Oates and Diaz' story "Edison, New Jersey" is included and, having been born in 1968, he has the distinction of being the youngest author in this collection.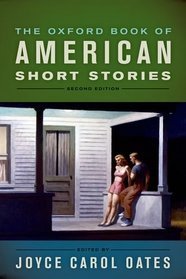 An unnamed narrator who could potentially be a fictional version of Diaz tells the story that takes place in an area of New Jersey heavily populated by immigrants from the Dominican Republic (where Diaz is from).  The narrator, whom the reader knows is relatively young, works with his older partner, Wayne, delivering pool tables and game tables for a retail store.  Here is his great description of pool tables:
Most people don't realize how sophisticated pool tables are.  Yes, tables have bolts and staples on the rails but these suckers hold together mostly by gravity and by the precision of their construction.  If you treat a good table right it will outlast you.  Believe me.  Cathedrals are built like that.  There are Incan roads in the Andes that even today you couldn't work a knife between two of the cobblestones.  The sewers that the Romans built in Bath were so good that they weren't replaced until the 1950's.  That's the sort of thing I can believe in.
The plot consists mainly of the day to day events of the narrator and Wayne.  They talk about their women and their families while delivering the merchandise.  The narrator refers to his ex-girlfriend as simply "the girlfriend".   In a flashback, he refers to their morning routine of guessing what kind of people he will come in contact with during his day.  At the end of the story, he plays another guessing game with Wayne as to where they will end up making deliveries.  He takes a map of his district, closes his eyes and points to the map.  It's Edison, New Jersey.
Sometimes, in literature, this idea of randomness occurs with themes of life's meaninglessness and lack of purpose.  While this story contains some hints of difficult times for the narrator, his family and community, the randomness here contains potential and possibility.  Yes, the two deliverers spend their money as fast as they earn it; however, this reader gets the impression that the narrator is eventually going to make something of himself.
I see more Diaz on the horizon.