'They're a rotten crowd,' I shouted across the lawn.  'You're worth the whole damn bunch put together.'
Beautiful words describing shallow people.  This seems to be the consensus of many readers of F. Scott Fitzgerald's short novel The Great Gatsby.   They're not wrong.  His characters of the Jazz Age have major flaws and many are not likeable.  After several decades since reading it the first time; however, Nick Carraway's above words jumped out at me.  Something about Jay Gatsby makes him great.  Maybe it's the way he stares across the water at the green dock light.  Maybe it's his new-fangled yellow automobile.  Maybe it's his naïve idea that money can buy him love.  Or perhaps it's just the way he calls everyone "old sport".  Regardless of the reason, I'm glad Carraway got to say those words to him.
And speaking of Nick Carraway, he's one of my favorite side kicks.  He's the quintessential observer – ever so slightly detached that one thinks maybe he'll get away from Gatsby's tragic circumstances only partially scathed.  At least one hopes.  His moral compass isn't completely broken.
The greed that undergirds the bright lights and the big parties can make this a tough book to admire.  By the end of my second reading, I'm convinced Fitzgerald is not attempting to glorify corruption.  He's taking a snapshot of the world in which he lived.  A world where greed outshines the empty eyes of Dr. T. J. Eckleburg.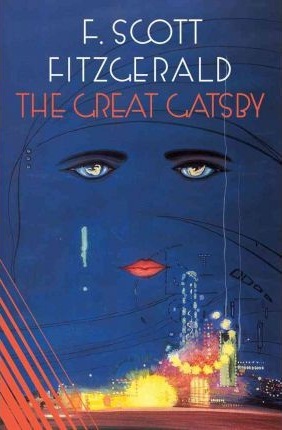 l